Chris Roughan contributed a guest article which appeared in Cottages & Gardens, March 2019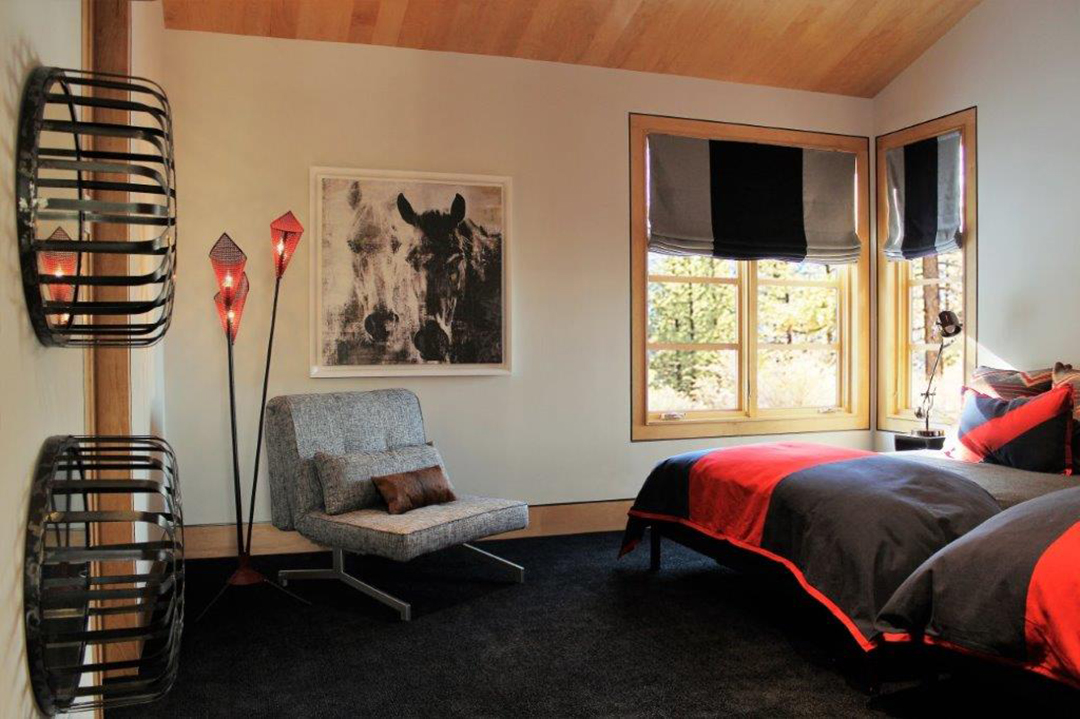 In this ever-changing era of home décor, it can be a challenge to design a space for your children that will transcend the test of time through adulthood. Chris Roughan of Roughan Interiors, a designer and mother of two, shares some designer tips to aide in this endeavor to create a room that will grow with your child at the same time is worth living in.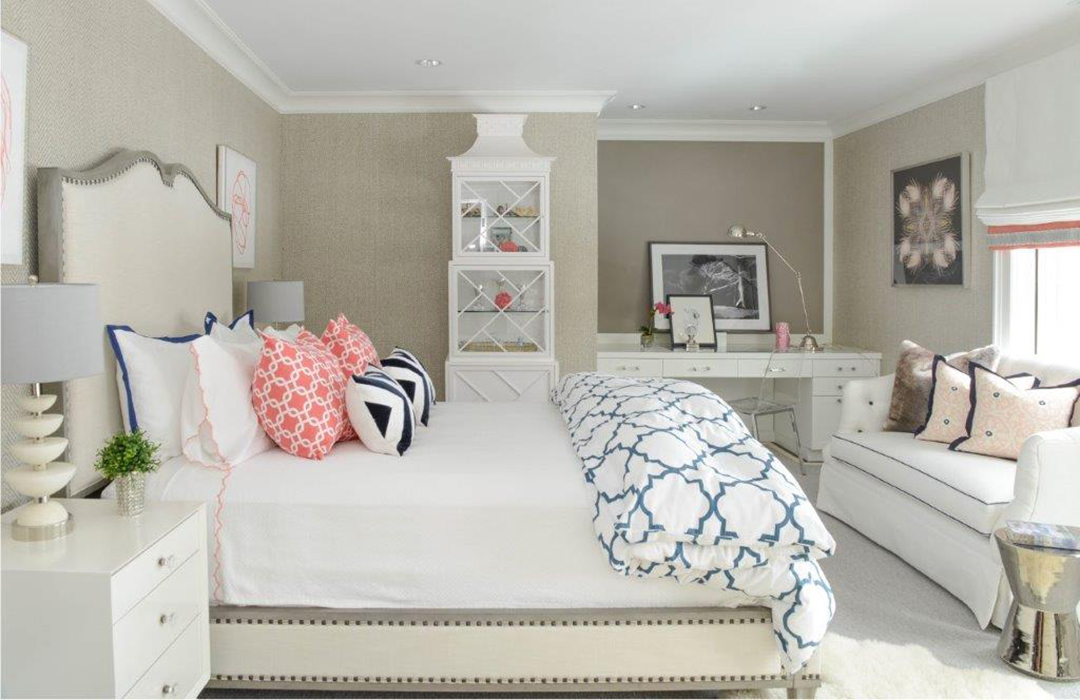 Tips on How to Transition a Child's Room
1. Way with Walls
Think of walls as the foundation of the design. Whether you use wallpaper or paint, think about how the room will adapt over time. If you are looking for a pattern experience or walls that can visually change, try painting your space a neutral color and add decals on the wall. The decals create a child-like environment and when removed, is an open canvas.
Alternatively, you can cut out animated wall decor and engage in more textured wall coverings such as grass cloth and or tailored linen walls. Phillip Jeffries has such a large array of wall covering that can adapt to a child or an adult. This adds a layer of depth to a room.
2. Carpets vs Wood
It is difficult to decide whether wood floors or carpeting are the right fit for you. If you decide on wall to wall carpets, Stark has an outdoor collection which has durable fibers that makes cleaning easier and won't look stained from high volume use. Carpets with color blocking or patterns in neutral warm colors or monochromatic hues add depth and light to a space. This can transition from youthful to a more sophisticated mood depending on the fabrics that are upholstered on furniture.
As for wood flooring, warm browns, and golden wood tones tend to make a room cozy, while cool gray wood floors can make a room feel more spacious. Wood opens up the possibility for simple and affordable transformations. For comfort and a place for kids to play, add a soft shag rug. As they grow, change the rug to a vibrant patterned or colored wool rug for durability and a refreshing change.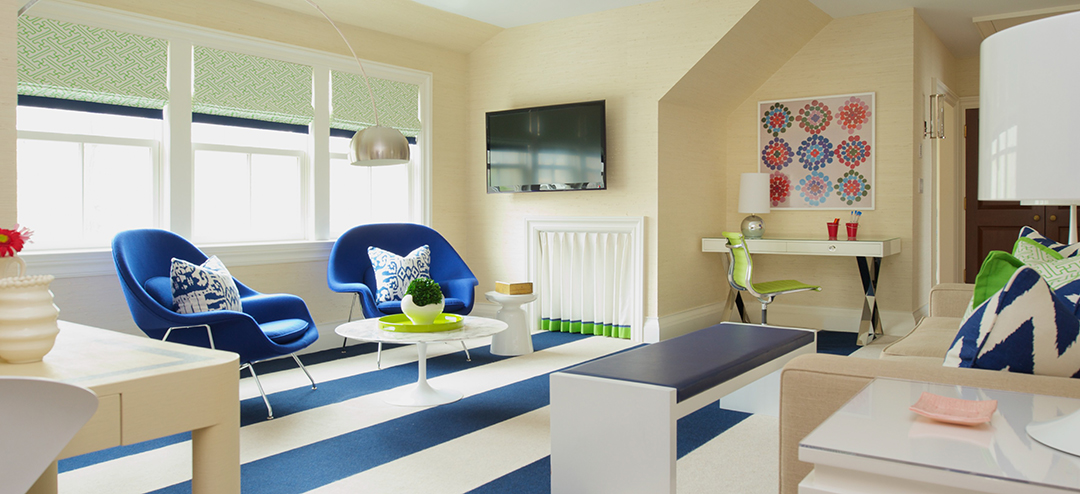 3. Invest Wisely
Do not invest in baby-themed pieces in a room. Put it toward furniture that is simple, classic and well made. Like a bed for example, don't choose a novelty bed as that will lose its appeal and usefulness fast. Instead, choose a quality bed and one that is neutral enough to blend with different styles. A bureau is another example, you can switch the knobs out for little bunnies to more classic knobs as your child's taste changes.
As always, storage is key, no matter what age. Here you want to plan ahead, especially when choosing your furniture. Consider a bed with built-in storage and bookshelves that are sturdy but do not cater to a specific age.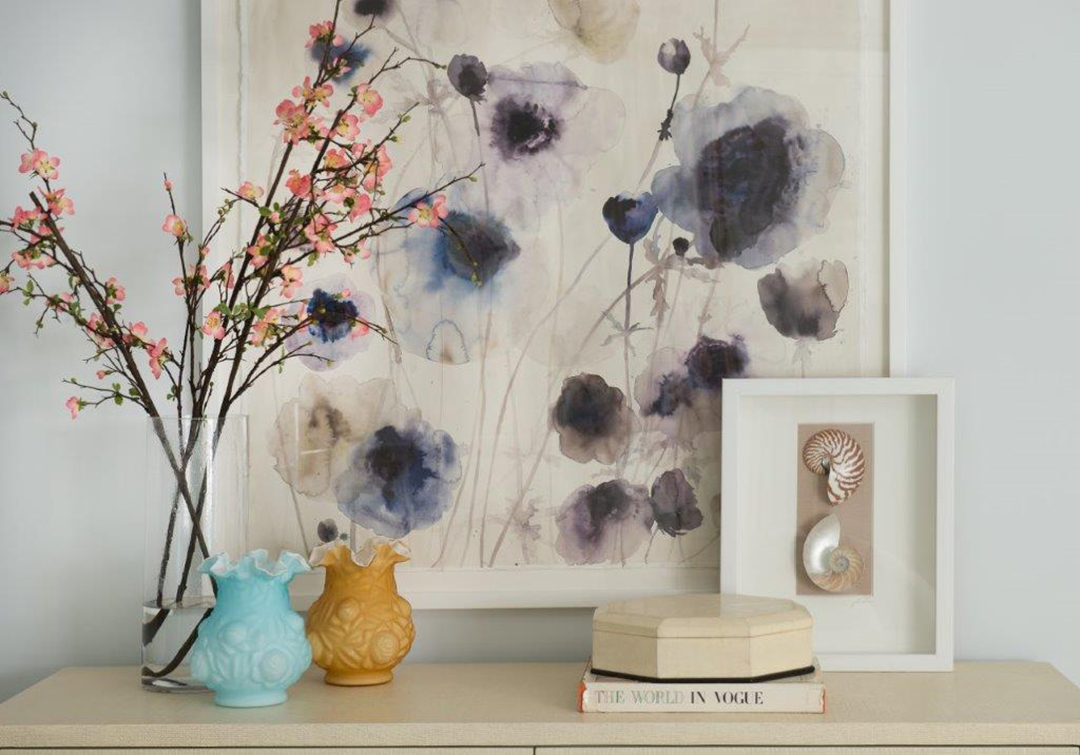 4. Accessorize
Neutral palates of three colors such as ivory, camel, and grey or blue, white, and camel are wonderful as they create a timeless interior. Adding punch with throw pillows and bedding are a great way to incorporate bold colors and patterns into a room. These elements can always be changed out to create a more sophisticated space as the base of neutrals is existing.
Accessories play a large part in an interior. Personally, I am one for editing. If you don't use it in a year, toss. Let in space for more function, beauty and clarity. The more neutral and adaptable your walls, floor and furniture are, the more flexibility you have with editing your designs. Accessories are more affordable and less laborious to swap out.
---