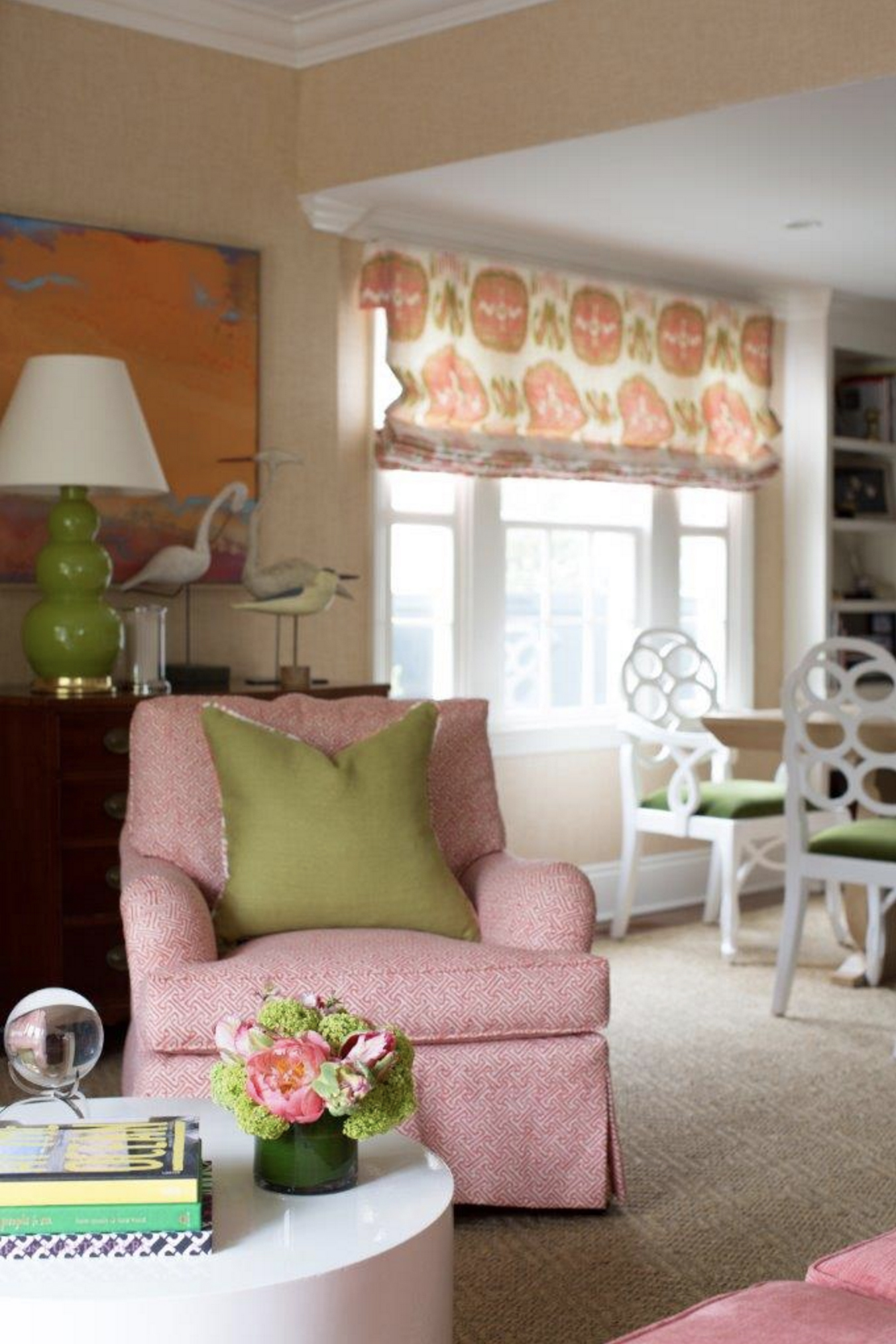 Parker & Company / Photography by Amy Vischio
Interview with Parker Rogers of Parker & Company
It is with great pleasure that I introduce the subject of my first column for KLAFFStyle magazine, Parker Rogers of Parker & Company, in Southport, Connecticut. Parker is perhaps the most noted designer in town. And as chair of the famous 'Rooms With A View' annual charity fundraiser for the Southport Congregational Church – founded by the late design legend Albert Hadley in 1994 – he is known as one of the town's most generous citizens.
I had the good fortune of collaborating with Parker at this year's 'Rooms With A View'. The theme was Comfort and Joy, and was brought to life by 12 wonderful designers who created gorgeous vignettes – mini-rooms that incorporated all aspects of great design.
My firm, Roughan Interiors, was delighted to be asked to join and we designed a black lacquer library.
Others created dining rooms, lounges and children's rooms. Creating these spaces in only three days was truly a remarkable adventure and the results delighted the visitors we met. Most important they helped to raise thousands of dollars for a long list of community-based nonprofits that the Southport Congregational Church supports.
In his role as chairman, Parker is the liaison with all designers who are invited to participate. He has also designed four vignettes of his own over the years. His dedication to his community and to the design community is such a gift. He is truly inspiring!
I spoke with Parker about his design sense. He described it as, "…elegantly welcoming with a strong sense of style that I don't take too seriously. My designs are to be lived in and should reflect the people who reside in the space."
Parker's story is special. Albert Hadley, interior designer to the famous and former Southport resident, took Parker under his wing and mentored him. In fact, his first experience at the Design and Decoration – or D&D – Building in New York City (mecca for interior designers) was going from showroom to showroom with Albert, shopping for items for his clients.
His association with Hadley catapulted him into the world of interiors and he hasn't stopped since. He started his firm, Parker & Company more than 15 years ago after completing a design makeover of a friend's home in Fairfield.
Parker's two main inspirations are water and family. He's created classically tailored designs on the islands of Martha's Vineyard and Nantucket, and in coastal locales like Palm Beach and Fairfield County. Each design is full of wit and integrity and you can only imagine the good food, wine and love of life that fills each space.
Parker welcomes new jobs, however he immensely enjoys and values the long-standing clients who have been with him since the beginning and for whom he has designed family and vacation homes. He explained to me that when interviewing a potential new client, he knows immediately if the relationship will work — and 90% of the time it does.
Parker is a self-proclaimed, "wallpaper obsessed designer." He believes that, "Wallpaper provides a charming way to live your life with a lot of style." He is translating this sentiment to his newest job — the antique colonial home of dear clients that he will begin transforming in 2017. Parker's travels and inspiration have led him to special projects such as small commercial spaces and an 18-day office renovation that was completed without a hitch.
xo,
Chris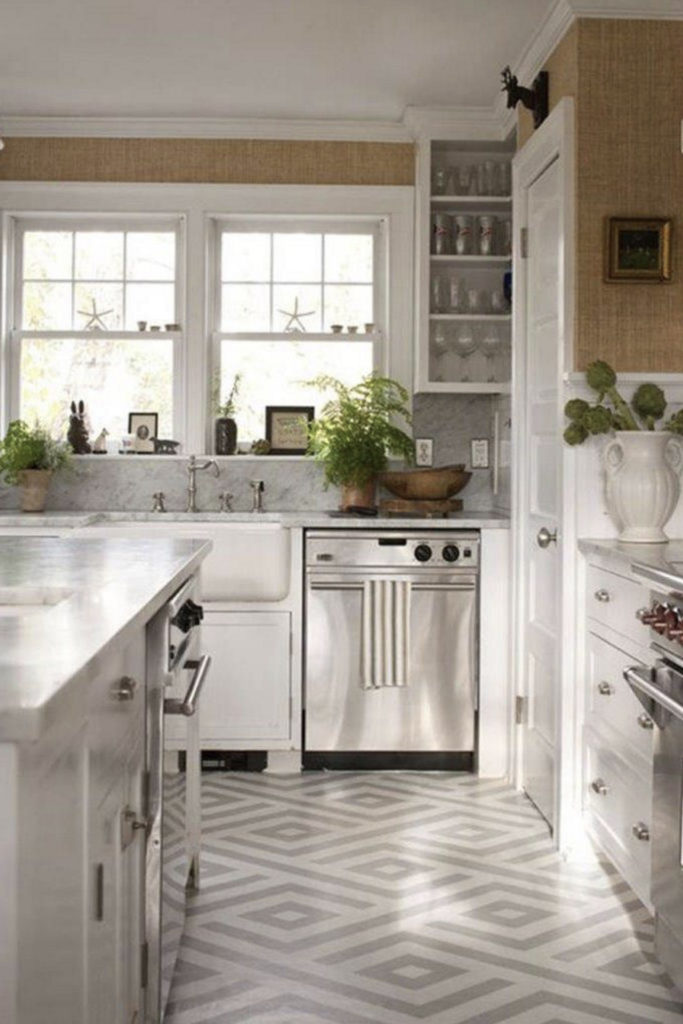 Parker & Company / Photography by Michael Partenio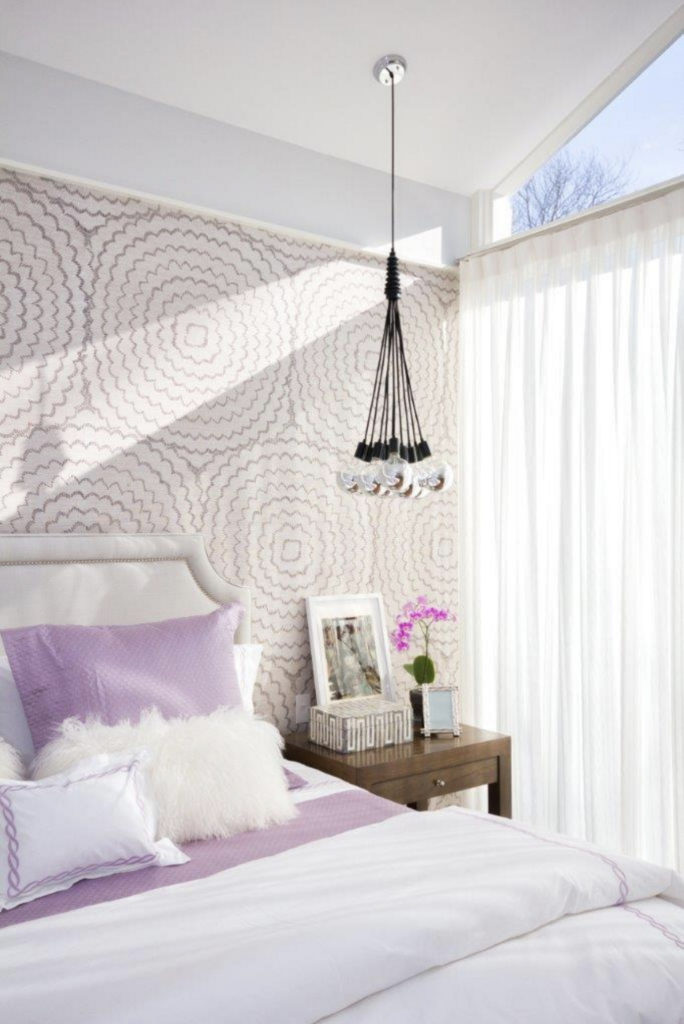 Parker & Company / Photography by Sean Ackerley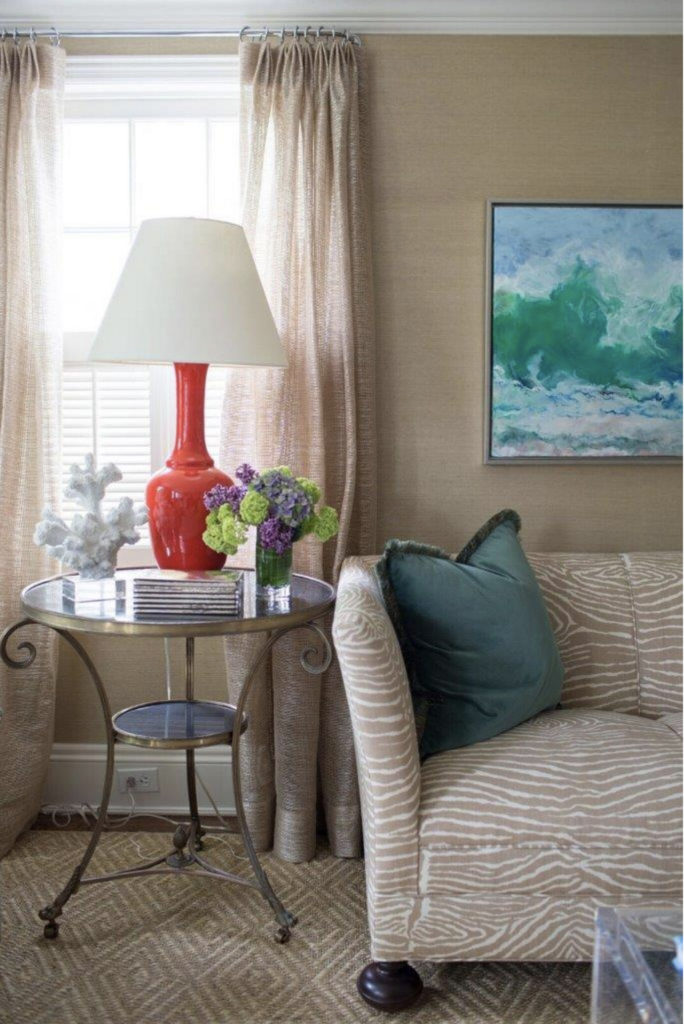 Courtesy of Parker & Company
Below: Roughan Interiors designed a black lacquer library vignette for 2016 Rooms with a View.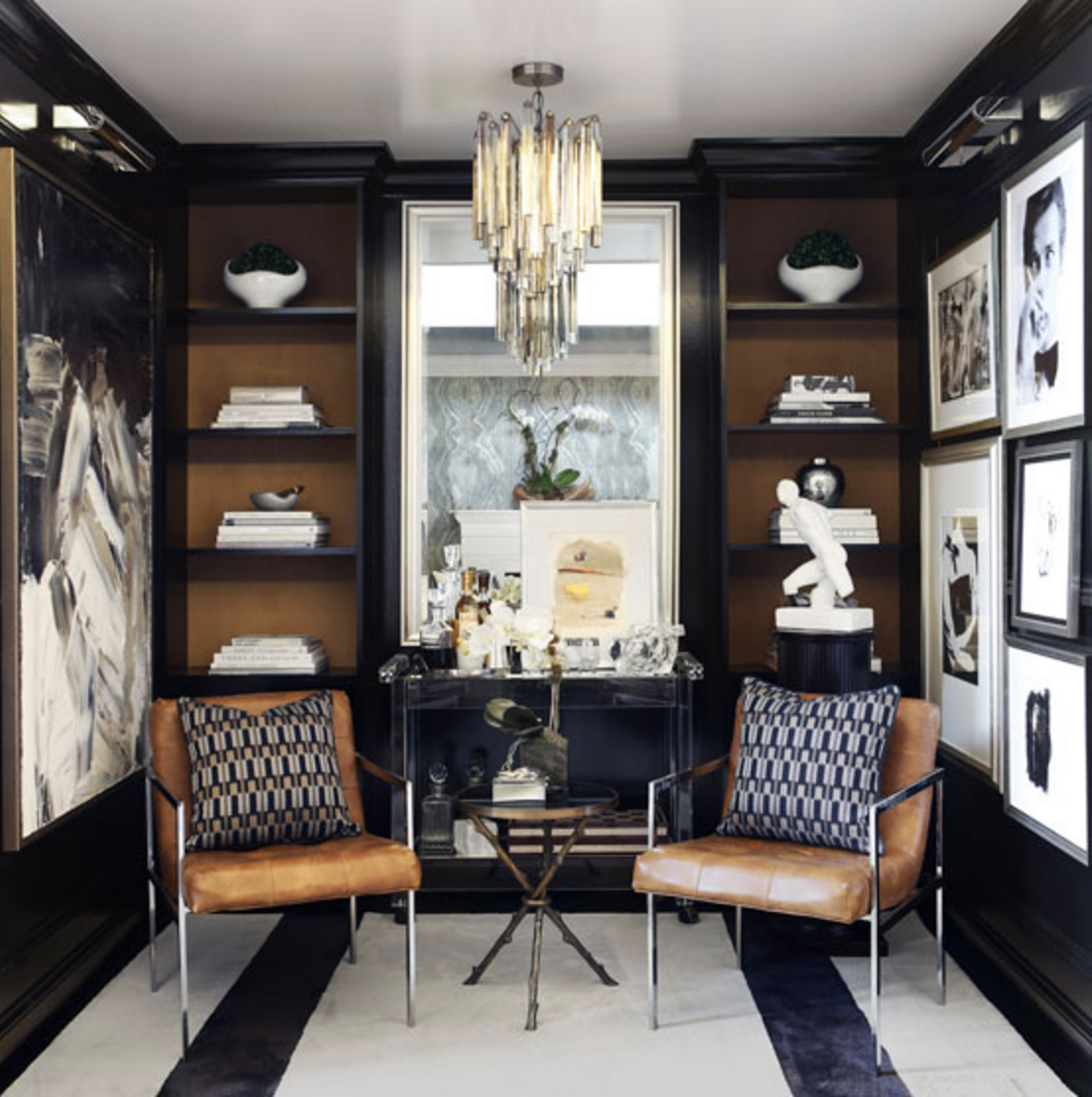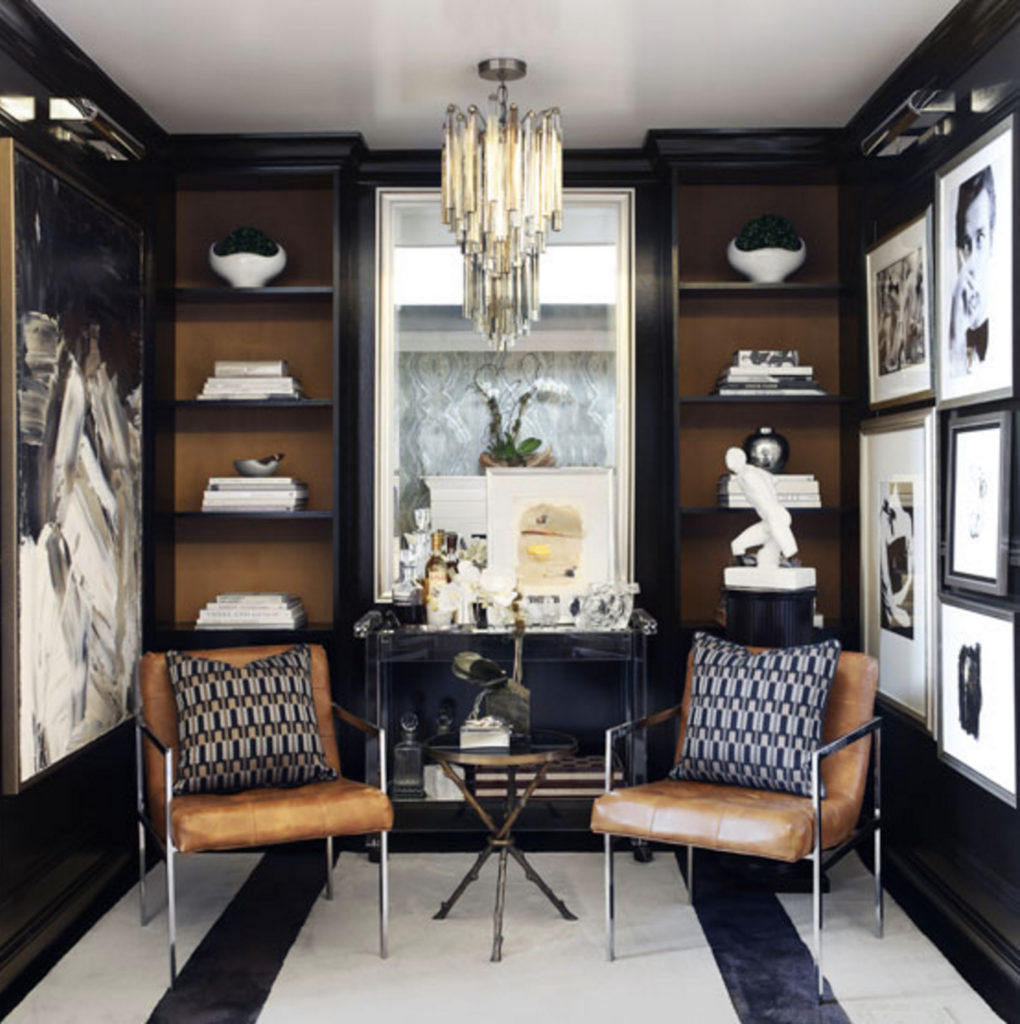 Roughan Interiors / Photography by Willie Cole
Save
Save