Great Art and Other Things That Inspire This Internationally-Known Designer and Author
Published in Klaffs, Winter 2018
By Christina Roughan, Roughan Interiors
Photographs by Karen Fuchs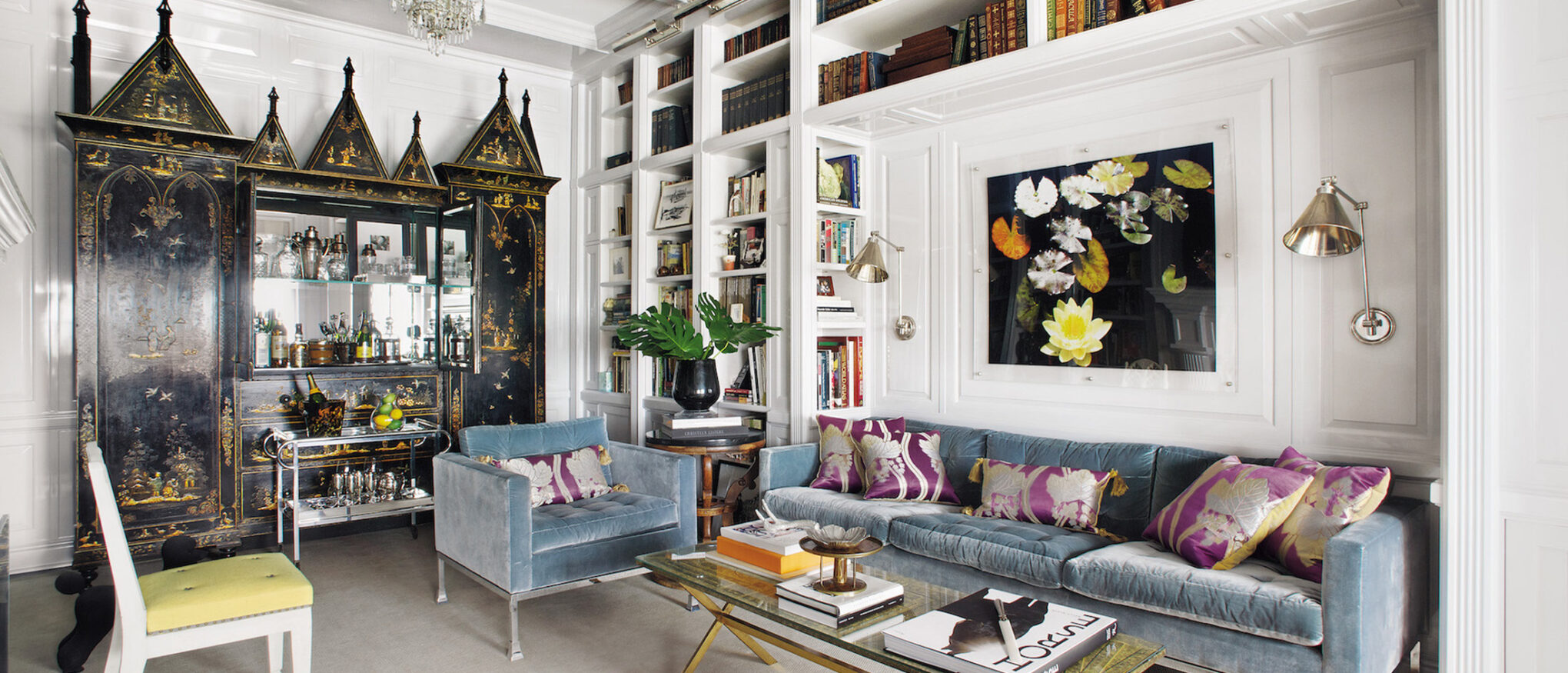 In this column, I am pleased to introduce you to James Aman, partner in the world-renowned interior design firm Aman & Meeks. The  firm's classic designs can be seen in such prominent shelter publications as Architectural Digest, Elle Décor and others. James is also the author of,  "The New Formal: Interiors by James Aman" a design book that features handpicked selections of Aman & Meeks Interiors. According to its  synopsis on amazon.com, the book focuses on, "…creating settings where great art can live in harmony with the style of the interiors and provide an elegant and inviting living space for the collectors… the hallmark of James Aman's design."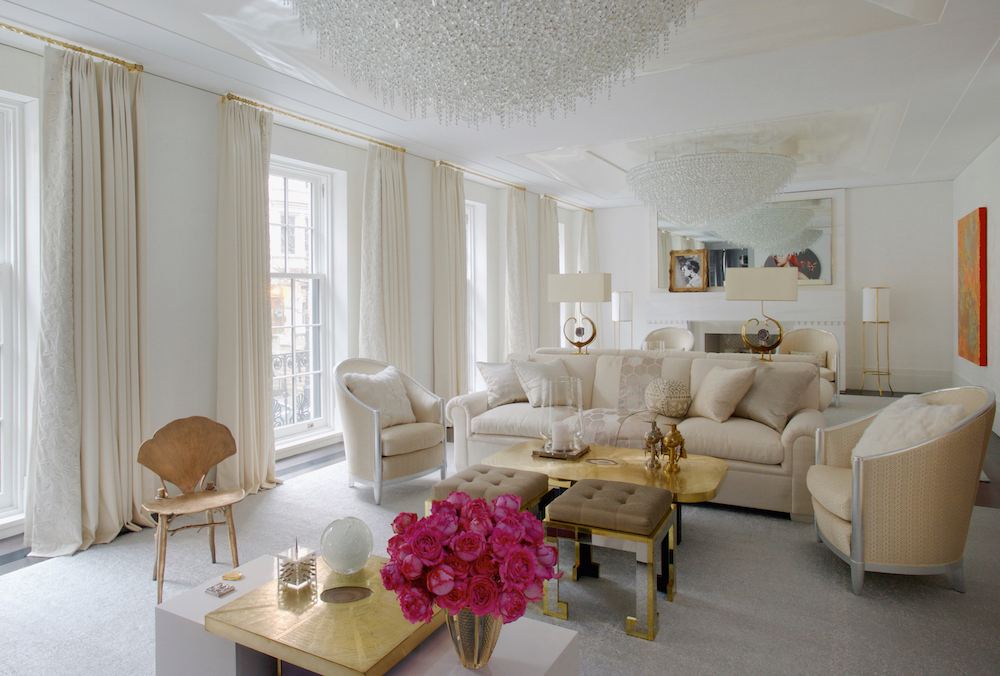 James and his partner John Meeks are true visionaries. Their work is crafted to create livable, curated interiors that are timeless. For example, throughout Aman's book, each project, whether completed ten years ago or today, looks as if it were just shot for an Architectural Digest spread. This is an extraordinary feat in and of itself and why the two are known for interiors that endure beyond momentary trends. From Palm Beach to Los Angeles to Europe and over their careers they report that their work always remains engaging and fun. Each new project is a truly new experience.
At the time of this interview, John was shopping for a Palm Beach client. I was able to catch up with James at their busy Manhattan  office.
There are so many inspirational aspects to design, I thought it would be rather fun to ask James some questions to learn about his  influences, aspirations and thoughts – and what motivates his creativity. Enjoy this journey of design with Aman & Meeks' James Aman!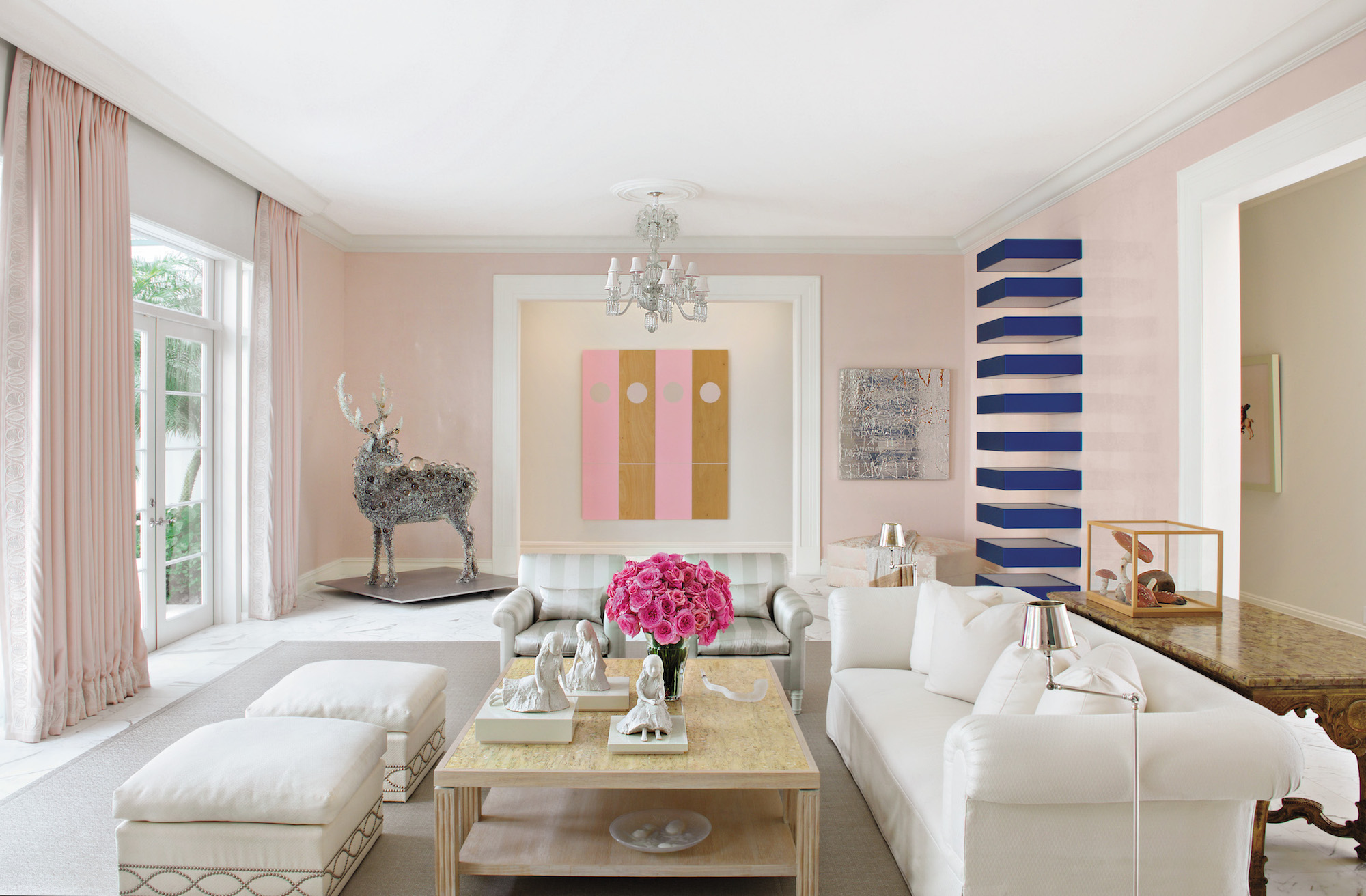 15 Questions for James Aman of Aman & Meeks
1. When you were a child did you know that your career would be in the arts? If not, what did you think you would do?
I loved theatre, how sets moved around, and I excelled in that aspect of design as a child.
2. How has your past influenced your design aesthetic today?
I have been working for 26 years with clients who have major art collections. That has affected how they view interiors and how they  will approach things. They go for good bones and neutral color palates which makes things more livable. As John was a clothing  designer before we started our firm, we both agree that we love a great Pucci dress but do not want to look at that piece every day.  Common sensibility: go for livable and timeless.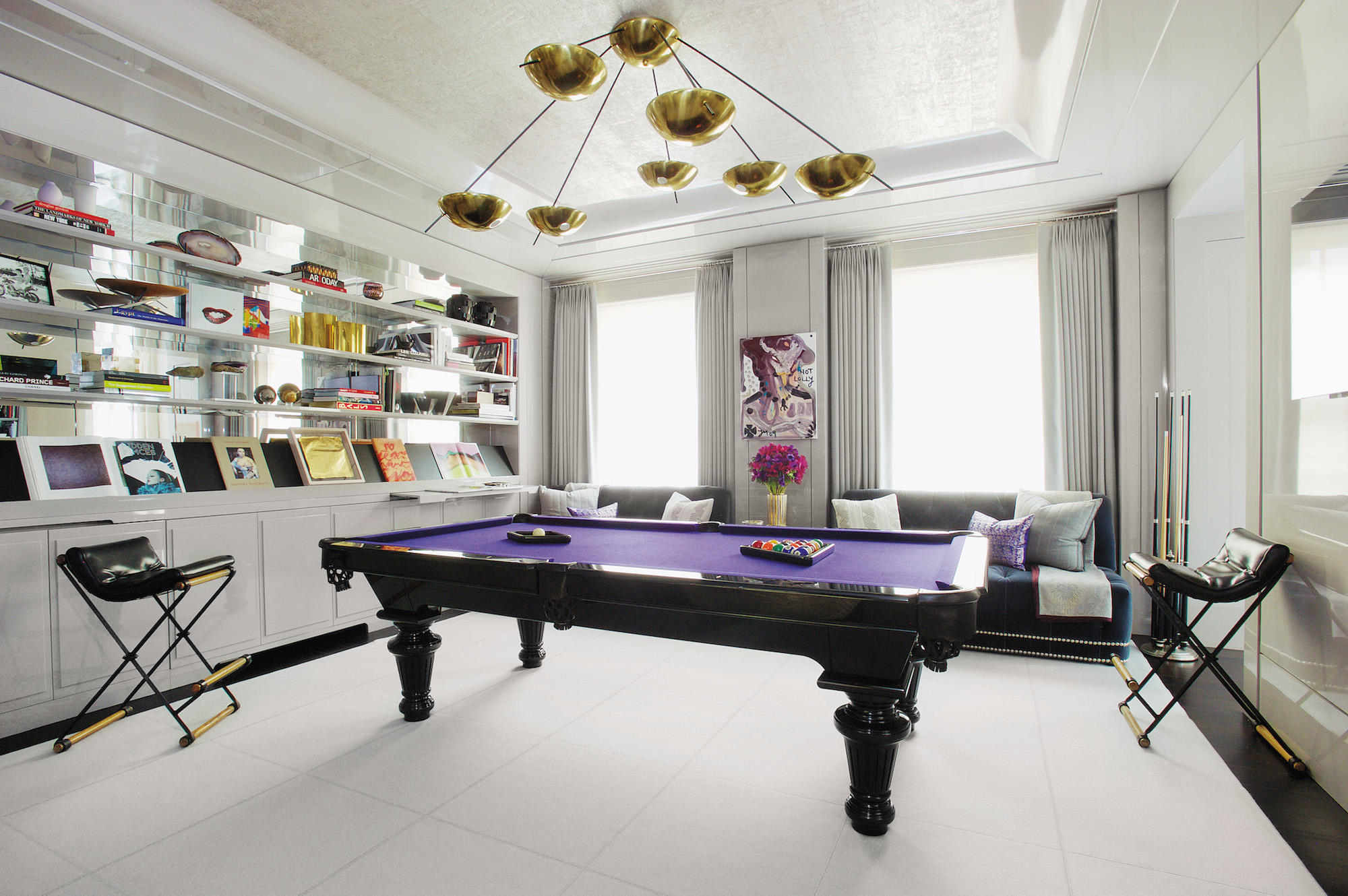 3. What is one of your favorite films?
I draw a lot of inspiration from movie and theatre sets. One of my favorites is "Leave Her to Heaven" with Gene Tierney. Much of the action takes place in an amazing country house with interiors were built on a soundstage at 20th Century Fox studio in Los Angeles. Interior Design needs to be personal as well as dramatic. It's a background for life.
4. What was your first job?
My first job out of Pratt School of Design was as a designer for Ralph Lauren. I was there for 12 years.
5. What music are you currently listening to?
Anthony and the Johnsons, Beautiful South, Snow Patrol and The Motels.
6. Who is your favorite musician?
Debbie Harry of Blondie fame. Her music is consistently good. I caught her show at the Café Carlyle.
7. Who is your favorite photographer?
The softer period of Robert Mapplethorpe is appealing. Also Horst P Horst whose style was a direct response to the major avant-garde art movements of the 1920s including Bauhaus and Art Deco. He has a neo-classic feeling that I find inspiring.
8. Who is your favorite Interior designer?
Billy Baldwin. He was innovative and still very much relevant today.
9. What is or was your favorite time period for design?
The 1920's as exemplified by Emile-Jacques Ruhlmann and, of course, the 1950's as interpreted by Billy Baldwin in his work.
10. Who is your favorite film director?
Alfred Hitchcock, hands down. Everything was so story-board stylized. Psycho was treated and executed as an art film — truly amazing for its time.
11. What's your favorite personal design element, the one you can't live without?
Vintage Kieselstein-Cord cuff links that I wear every single day.
12. What is your design trademark?
Timeless, livable glamour.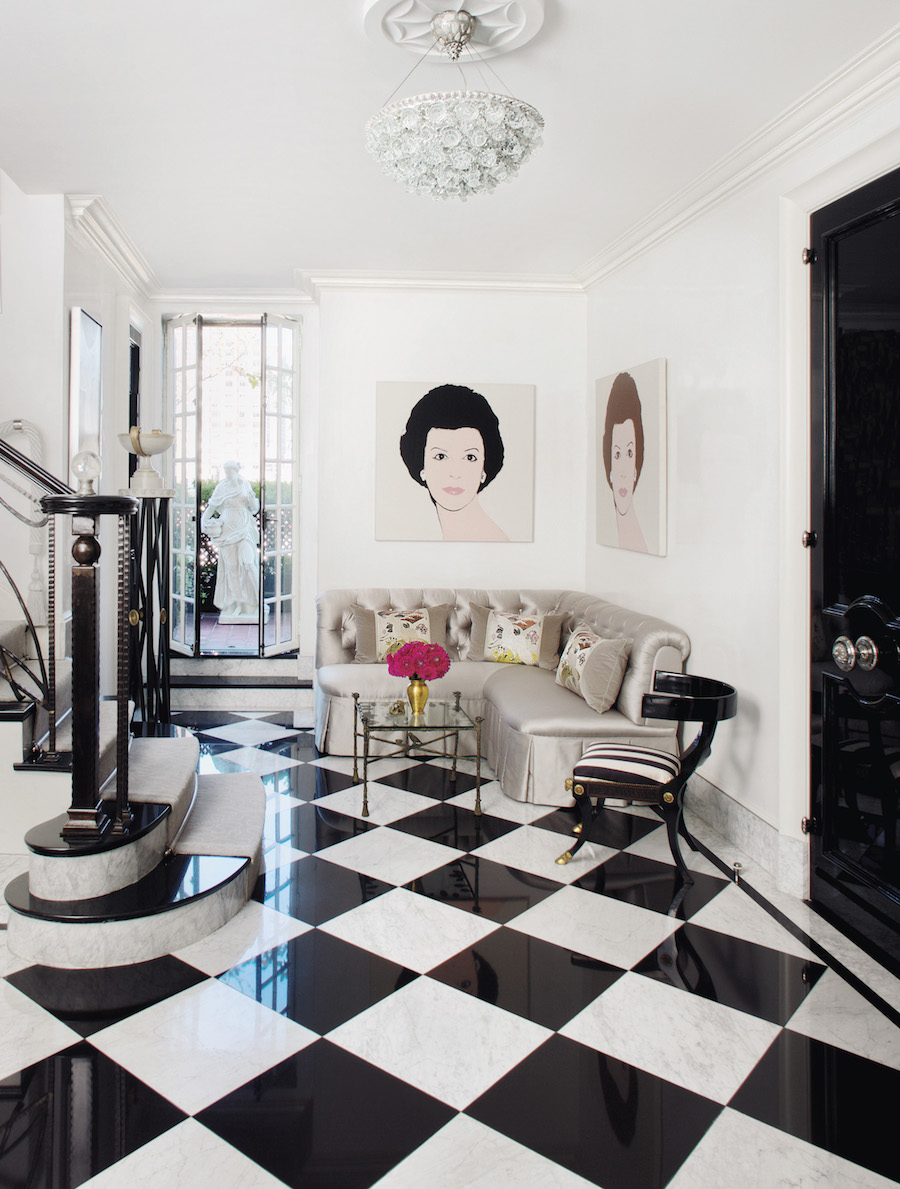 13. What's your favorite travel destination?
John and I loved Amsterdam. The people are delightful, and the food is amazing. For us, the architecture there is wonderful to  behold and we immersed ourselves in the museums. The Van Gogh museum and Rembrandt House are musts for design inspiration.
14. What is your favorite project to date?
For us, it's all about the moment, so the project we are working on is always our favorite. We love projects with architecture and good bones that enable great design. Our clients move around or have multiple homes with substantial art collections that are always evolving. Our interiors allow our clients to change their art and it always looks good.
15. What is an element of your life that you can't live without?
Milly, our little Pug dog!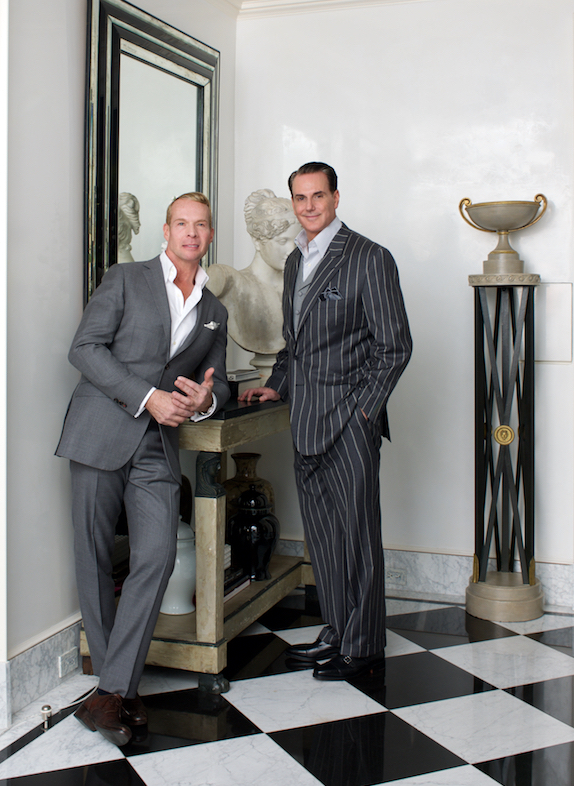 ---